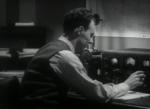 ARRL's Bob Allison coming to Symposium
Nick Tusa, N5EF, has advised me that a Midwest W9DYV Amateur Radio Symposium is coming up January 24 in St. Louis, as part of the Winterfest. He is currently lining up speakers, and is actively seeking knowledgable Hallicrafters speakers in the area. Any information on the status of the Hallicrafters trademark name, and Professional Electronics, would be appreciated. Nick can be reached at nick.tusa@tusaconsulting.com.
To stay in the loop as things progress, check this site or the Central Electronics site (link above).
73,
Brad, NB9M
*** 10/16/2019 Update ***
Bob Allison coming to Symposium
Gentlemen, this is something very special. Bob Allison is one of the directors in the ARRL lab. First, he is a very pleasant, great guy. Bob was instrumental in getting the Gates broadcast transmitter on the air at W1AW.
I have known Bob for many years and realize that none of the employees are 'allowed' to represent the ARRL outside of an 'official' visit. We are very honored to have the 'front office' allow Bob to join us as W1GCM.
He will bring us some great information about AM at the ARRL and the restoration and installation of the Gates BC-1T.
-Bob Heil, K9EID